CephaloMetrics AtoZ ver.16.5 New features
---
Mac OS 10.11 (El Capitan), Windows10 supported
We have supported MacOS 10.11 and Windows10.
---
Orthodontic Miniscrew simulation
You can implant simulation of OSAS miniscrew etc. on volume rendering.
Confirmation of having space or not and neighboring bone density.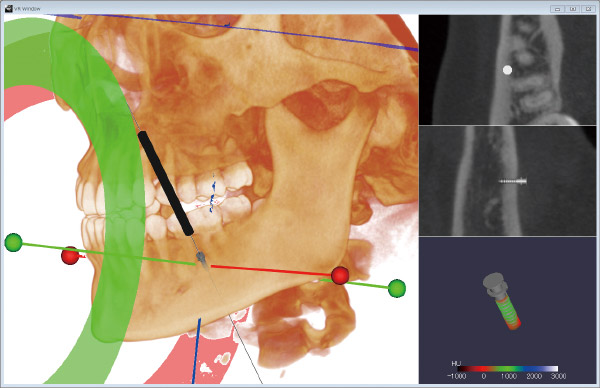 ---
Layout of model analysis polygon is modified.
The tooth material position is changed.(Tooth material) Click an image to zoom in.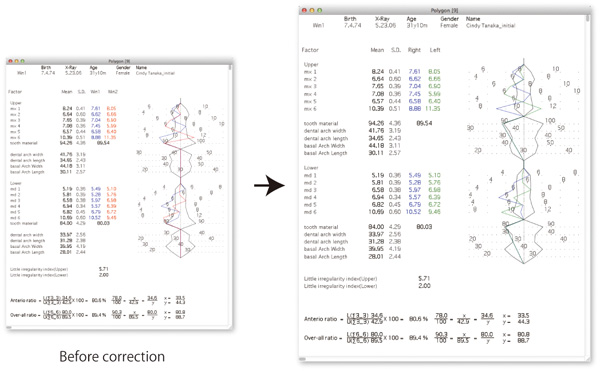 ---
Measurement display of Airway is improved. (Volume Renderring)
The 3D surface of input airway is indicated smoothly.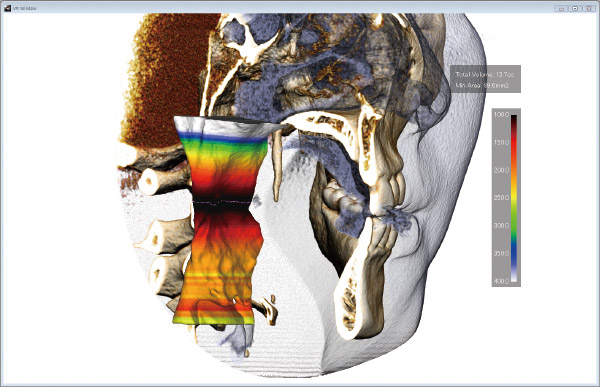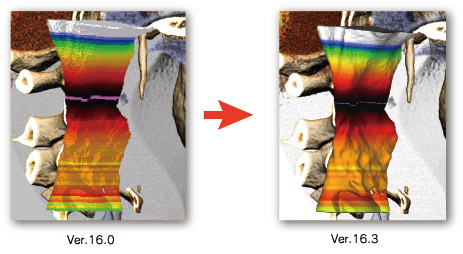 Anato STL module(STL export Option software)
Export the volume to STL data.

Simulation of Surgery
Output two STL(Osteotomy parts and other) from DICOM data and superimposition it with the volume. (right figure)
Occlusal simulation
Output two STL(Upper and Lower) from DICOM data, and simulate the occlusion.