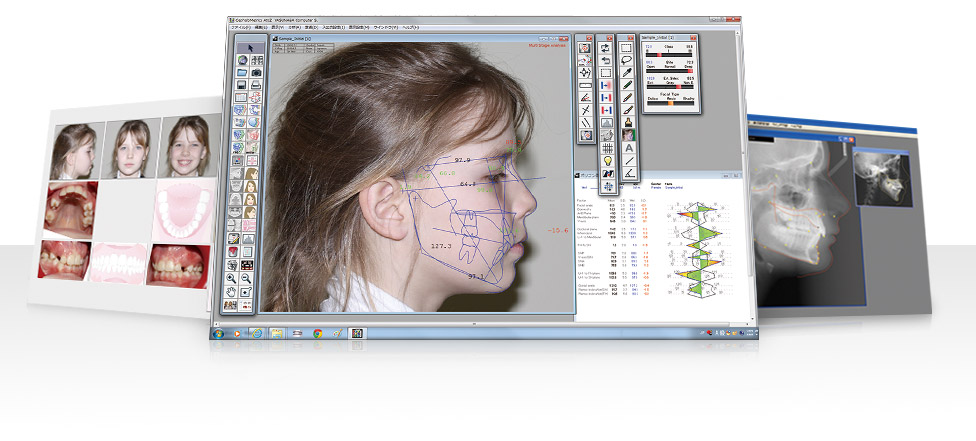 Effective for raising patient's motivation during the first examination.
Digital X-ray support, available immediately after installation.
Useful for making decision on tooth extraction.
Can be used as a demonstration tool during consultation.
Good for prediction of teeth growth and simulation of treatment results.
Search engine for similar cases.
Due to database feature can be accessed from each chair.
Network support, data sharing
Can be used on Windows and Macintosh.