CephaloMetrics AtoZ ver.16 New features
---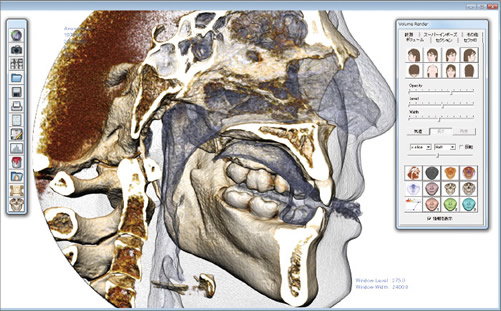 Volume Rendering
CephaloMetrics AtoZ provides 2D orthodontic diagnosis and 3D dental model viewer now. AtoZ supports DICOM data from CT scans for 3D volume rendering in the ver.16.
Click a picture to see larger image.
---
Airway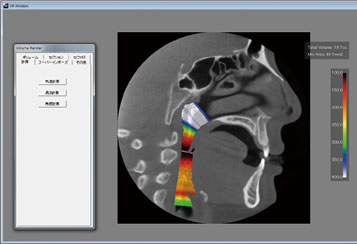 Airway is inputted on a point, and it is displayed by 3D. Information, including volume etc., is also displayed on the upper right.
---
---
Trace and a numerical value are edited by illustrator.
A window is copied and it pastes on illustrator. Line and a numerical value can be edited.
(Function from Ver.16.01)