CephaloMetrics AtoZ ver.11 New features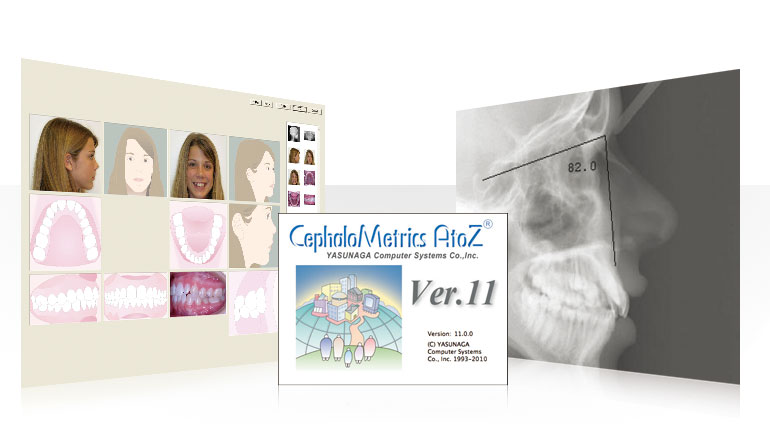 New OS supported
Program now supports Mac OS 10.6 Snow Leopard and Windows 7 OS.
Importing a set of color images

High resolution scanning is possible with EPSON transmissive scanner. Pictures taken with digital camera can be easily imported too. Other images with high resolution can be copied from any picture processing program and pasted directly into AtoZ.
An image can be imported with a chosen frame, flipped and rotated.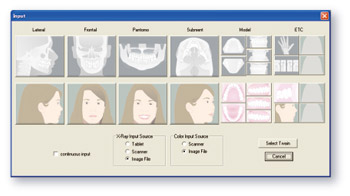 Thumbnail input.
JPEG images imported from digital camera can be dragged and dropped into a Thumbnail list. If X-ray image is saved as a JPEG file, it can be inputted into a thumbnail list in the same way.